Happy Halloween ppl!!
HAPPY HALLOWEEN!!!!



I have already startet celebrating halloween by eating lods and LODS of candies today with cousins while watching scary movie. We are thinking of watching atleast 3-5 scary movies today
What are you doing today?!



Theres only one thing left to say ..and dat is ...
Whatch urself when u go to sleep today coz u never know what´s gona be under ur bed

 !!!!!!!!!!!!!!!!!!!!!!   MUHAHAHAHAHAHA   !!!!!!!!!!!!!!!!!!!!!!!!!!!11
---
It snowed today!
~~Hey Bloggers~~
Whatsup people, how r ya? am doing fine except that am a little angry at myself because i promised this girl friend of mine that i was going to visit her today, but i didnt :S
The thing is that Iam having a bad hair day..i mean it´s a KATASTROF!!!!! ..it looks really really really bad!!!
My hair looks worse than this girls hair!!. I cant even comb it!!
How about me coming to Malmö next summer for the week ?!?!
p.s Iam really really sori Girls :(
I still cant belive it snowed today ...it is soo beautiful outside.
Since i dont have a camera i thought of googling a pic from google and give an example on how it looks like at my small town. I wish i had some company so we could thow snow bolls at each other ...OOHHHHH I LOVE THAT GAME!!
Well i gotta go and do something about my hair .
Talk to you guys later
HuGs n KisSeS
---
Make up tips: How to get rid of tired eyes
Are you tired of having bags around your eyes and you don´t have time to for concealers,foundation and u dont want to put any chemicals on the skin around ur eyes? ...I ,know exactly what u can do to save yourself from eye creams, and try a spoon instead!
Leave two metal spoons in the freezer for a 5 minutes. Once the spoons are cold, press them under your eyes and leave them there for as long as you can stand it. This will constrict the blood vessels under your eyes, driving away eye bags, dark circles and discoloration.



You can also try crushed up ice in a towel, if you don't have time to wait for the spoon to get cold.
Or u can use a can of soda on your eyes
Try this in  the morning and tell me how it felt and if it worked or not!?

HuGs n KisSeS
---
Uppsala here come!
~~
Hey Bloggers
~~
How are you all today? i hope yall doing great!´as for iam AWESOME. :D
I mean whats better than having a whole week break away from school and just chill out at home or  with friends and my best part is to sleep as long as i want to ...thats AWESOME!!
So i got this wonderfull idea  ...and the idea was to go to Uppsala today before i start school. First i´ll get a chance to study in peace without hearing my lil sister screaming, my big brothers loud music and my parents talking. Plus i´ll get to see and hang out with my friends who live there. Enough of my talking ..or should i say writing..i better continue packing because i still got a lot to do. Am gona tell u more about my Uppsala adventure when i get there .

(a pic of uppsala town)

LOVE YOU ALL!
HuGs n KiSsEs <3
---
20 Snabba Make-Up tips


1.Välj färger efter din egen huds färgskala. Gör gärna en färganalys för att se vad du passar bäst i Kalla färger (Vinter och Sommarfärgskala) eller Varma färger (Höst och Vårfärgskala). Men en liten accent i make-upen från fel färgskala kan vara intressant och snyggt.

2.Använd en fast dagkräm för ansiktet efter rakningen, men inte ovanpå skäggstubben - enbart om du har torr hy. Ansiktskrämen fyller ut små porer och lappar ihop små hudflagor så att make-upen blir slät och fin.

3.Använd Blue Neutralizer ovanpå skäggstubben om den är mörk. Applicera sedan foundation med rätt hudton i hela ansiktet, även ovanpå Blue Neutralizern.

4.Läpparnas kanter skall vara tunt täckta med den hudtonade make-up krämen. Läpparnas form blir lättare att måla precis som du vill och läppstiftet sitter bättre.

5.Vårda alltid dina ögonbryn (även som man!). Plocka bort strån (med pincett) som växer för sig själva under och runt om själva ögonbrynet, på ögonbrynsbenet, enstaka kraftiga strån och mellan ögonen. Om du även vill forma ögonbrynen, börja på ögonbrynsbenet och börja plocka underifrån. Raka inte ögonbrynen - plocka dem med pincett!

6.Om du har kraftiga ögonbryn, måla endast försiktigt i övre kanten av dem, använd ögonbrynspenna eller mörk ögonskugga. Borsta och forma dem med en ögonbrynskam och fixera dem gärna med genomskinlig mascara.

7.Använd en ögonskuggebas eller lägg åtminstone make-up kräm även på ögonlocken. Det ger en jämnare färg och ögonskuggan sitter kvar!

8.För att lyfta fram dina ögon använder ljus highlighter vid näsroten och under ögonen, nästan hela vägen ner till
kindbenet. Kvinnors ögon ligger grundare än mäns ögon.

9.Börja alltid med ljus ögonskugga över hela ögonlocket. Skapa därefter ögats form med mörkare och mörkare skuggor.

10.Forma och definiera ögats form med kajalpenna eller eyeliner. Linjen skall vara tunn närmast inre ögonvrån och bli tjockare alltefter den närmar sig yttre ögonvrån. Gnugga gärna tunt med ögonpenna/kajalpenna inne bland ögonfransarna.

11.Undvik att måla med mörk ögonpenna/eyeliner under ögat, annat än i yttre ögonvrån. Du kan göra ögat större genom att måla med ljus penna (vit eller ljusblå) på nedre ögonlockskanten.

12.Om du har små ögon, undvik för mörk ögonmake-up. Kvinnors ögon är oftare större än mäns ögon och mörk ögon make-up gör ögonen mindre.

13.Make-up på dagen är ljusare och odramatisk jämfört med kvällsmake-up som gärna kan vara festligare, med större kontraster (ljust och mörkt) och fler färger.

14.Borsta försiktigt bort lös, nedramlad ögonskugga med en stor puderborste eller med en stor bit lös bomull.

15.Använd ögonfransböjare / eye lash curler innan du målar övre ögonfransarna med mascara. Måla gärna två gånger men var mycket försiktig med att måla de undre ögonfransarna - gör det helst inte, det gör ögonen mindre.

16.Måla och definiera läpparnas form med läppenna. Du får större precision och den fastare konsistensen på läppennan hindrar läppstiftet att flyta ut. Läppennans färg skall vara samma som läppstiftets eller lite mörkare.

17.För fylligare läppar använder du ljust läppstift mitt på läpparna och läppglans.

18.Lyft fram kindbenen med Highlighter mitt på dem och en mörkare neutralt färgad skugga under dem. Snörp ihop munnen så ser du var du ska lägga skuggan - i en utsuddad linje nästan ut till öronen.

19.Använd rouge men inte överdrivet mycket. Börja med en liten puff mitt på kindbenet och applicera sedan ut mot hårlinjen. Välj färg enligt din egen färgskala (kall eller varm). Du kan använda antingen en eller två färger på rouget.

20.Använd gärna puder men försiktigt. En viss glans i hyn tyder bara på hälsa
---
My Todays Shopping
~~HeLlO BlOgGeRs~~

My Todays Wish List  (I wish i founded one of this designs today )




Today I went shopping with my cousin and this guy friend of mine. While my cousin and my guyfriend were at guys butiks i went to Gina tricot and bought this grey and black dress and a really cute black jacket from H&M that almost looks like the one on the pic ..Oh yeah i bought earrings at Glitterz too. We had launch aroud 12 at Mc Donald. I had sallad ( it was soooo GOOD, YUMMI!!!).  Around 4 in the afternoon we were all tired from goin here and there so we called it for the night. I dind´t do much afterwards, i jus watched this Jackin Chans movie (dont rem the title of the movie) ..
OMG! i didn´t know that it was this  late ..i gotta sleep now ..
See you guys tommorow!

HuGs n KiSsEs
---
Mondag: Godmorgon
~~Godmorgon Bloggen~~~
 
Har ni sovit gott idag? Coz I have. Jag tänker ha frukost nu (lite musli och fresh juice ) o sen  efterråt så ska jag o 2 av mina killkompisar åka till Borlänge o göra lite SHOPPING!!

Jag har gjort en list om vad jag tänker shoppa idag o listen ser ungefär så här:
1. A towel
2.En midjabelt
3 Socks
4. 2 långa linne
5. Foundation
6. Accessories
7.?what is it gona be



/En sån Kamera vill jag ha, jag Älskar den!!!!/
Men visses sen my Homies! I hope you r all doing AWESOME today since it is a beautiful day!

HuGs n KiSsEs
---
Welcome to my life
~~Hello Bloggers!!~~

I was traying to put "welcome to my life by Simple Plans vedeosklipp today, but anfortunately i didnt suceed :S
So i thought of writing the lyrics of the song instead.
The reason why i like this song it´s because "I" like any of you have felt  like breaking down, feel out of place .....just read the damn lyric and you´ll understand what iam traying to say ...cox it said it all :P




Welcome to my life
Do you ever feel like breaking down?
Do you ever feel out of place?
Like somehow you just don't belong
And no one understands you
Do you ever wanna runaway?
Do you lock yourself in your room?
With the radio on turned up so loud
That no one hears you screaming

No you don't know what it's like
When nothing feels all right
You don't know what it's like
To be like me

To be hurt
To feel lost
To be left out in the dark
To be kicked when you're down
To feel like you've been pushed around
To be on the edge of breaking down
And no one's there to save you
No you don't know what it's like
Welcome to my life

Do you wanna be somebody else?
Are you sick of feeling so left out?
Are you desperate to find something more?
Before your life is over
Are you stuck inside a world you hate?
Are you sick of everyone around?
With their big fake smiles and stupid lies
While deep inside you're bleeding

No you don't know what it's like
When nothing feels all right
You don't know what it's like
To be like me

To be hurt
To feel lost
To be left out in the dark
To be kicked when you're down
To feel like you've been pushed around
To be on the edge of breaking down
And no one's there to save you
No you don't know what it's like
Welcome to my life

No one ever lied straight to your face
No one ever stabbed you in the back
You might think I'm happy but I'm not gonna be okay
Everybody always gave you what you wanted
Never had to work it was always there
You don't know what it's like, what it's like

To be hurt
To feel lost
To be left out in the dark
To be kicked when you're down
To feel like you've been pushed around
To be on the edge of breaking down
And no one's there to save you
No you don't know what it's like (what it's like)

To be hurt
To feel lost
To be left out in the dark
To be kicked when you're down
To feel like you've been pushed around
To be on the edge of breaking down
And no one's there to save you
No you don't know what it's like
Welcome to my life
Welcome to my life
Welcome to my life

Love yall
---
Rihanna and Robyn har samma hårstyl!
~~Hey Bloggers!~~~
O
h
M
y
G
od ..Rihanna copyed Robyns hairstyle ..check this out
HuGs n KiSsEs
<3
---
Flättor
~~Hej Bloggen~~

Idag eftermiddag, jag och min mamma flättade en av hennes vänner för 7timmar ..
7 TIMMAR!!!! (vi satt försåå låång tid att det känns som jag har ingen rumpa just nu !).
Looking at the bright side, min mamma tänker ger mig 250kr för att jag hjälpade henned ..NIIICE!.

Så här gjorde vu



This is a secret men jag tänker avslöja den ändå o det e att ( Jag är bra på att flätta hår) ..
nu kan ni en av mina hemligheterna.
 Jag brukar flätta min bror, min syster, min mamma o kompisar.

Jag kan typ göra såna:




/Allt du behöver är bara kontakta mig om du vill att jag ska flätta ditt hår/

HuGs n KiSsEs <3
---
Oh Yeah, it´s Saturday!
~~Hey bloggers~~~
How are you!?. ..i hope ur all doing as fine as Iam right now. Matter of fact iam, Iam feeling
GREAT
and sooo
EXCITED!!why: 
Because i just heard from my mum that my  cousin who live in France is coming to visit us this week on friday(
YEAAAAHH!!),
and since she´s going to be here for only 2days i feel like i should treat her out  ..But i just have 1 problem .
And that is:
I cant think of an good places to take her since it´s her first time to be in Sweden and i really want her to have the best time ever here in SWEDEN ...any suggestions
I decided to start my day wit  some cereals, 2 slices of brown roasted bread, fried eggs, a cup of tea and orange juice for breakfast.
What did u have for breakfast?
HuGs n KisSeS <333
---
Girls Dream
Every girl dreams that one day she will find a guy that does these things for her. even the smallest action can have the BIGGEST impact in someones life.


· give her one of your t-shirts to sleep in.

· leave her cute text notes.
· kiss her in front of your friends.
· tell her she looks beautiful.
· look into her eyes when you talk to her.
· let her mess with your hair.
· touch her hair.
· just walk around with her.
· FORGIVE her for her MISTAKES.
· look at her like she's the only girl you see.
· hold her hand when you're around your friends.
· when she starts swearing at you, tell her you love her.
· let her fall asleep in your arms.
· butterfly kisses are nice.
· stay on the phone with her even if shes not saying anything
· tease her and let her tease you back.
· stay up all night with her when she's sick.
· watch her favorite movie with her.
· kiss her forehead.
· give her the world.
· let her wear your clothes.
· when she's sad, hang out with her.
· let her know she's important.
· kiss her in the pouring rain.
· when you fall in love with her, tell her.
· and when you tell her, love her like you've never loved someone before.

Visst det e sant ...eller va tycker ni?
HuGs n KiSsEs <3
---
Am feeling better now ..
~~Hey bloggers!!~~~

Am sorry that i couldn´t blog yesterday :s. The thing  was that i was super tired from the halloween costume party so i went to bed directly when i came home. 
About the party ...it was AWESOME!!. First when i and my friends arrived there everyone was looking incredibable. We played this game which is very familar with this movie called SAW. I dont know if u guys have watched that movie or not  but this were the rules
1. Each door had a paper where they wrote instruction on what we were supposed to do and they all started wit I want to play a Game ..scary, huh!! (it was exactly like in SAW)  ...I know it was a game, but i was still a lil afraid.

And luck wasnt on my side today becaouse i woke up  with this really really bad headache, i was freasin and i could barely stand up  so i skipped school today ...but it´s ok guys ...am feeling better now. Mean while i have been just taking it easy and traying to fix my room.




HuGs n KiSsEs <3
---
HALLOWEEN PARTY!!!
~~Hey Bloggers~~
How r u guys doing? i hope everything is fine wit yall as for me here. Iam finally going to do that english test tommorow and lend in my history assiment papers tommorow too (finally, now i can stop thiinkin about it ...) ..anyway my day today was a very borin. I mean first i went to sleep feelin all tired becouse of lack of sleep (i was studyin and the only time that i can concetrate is at night ..dont know why). Other than me being half asleep at school, nuttin really special has really happen except that when i got home i prepared what iam going to wear tommorow at the
HALLOWEEN COSTUME PARTY 
tommorow after school and study for the eng test ...
HOLLY MAMA MIA ...
i think i have to sleep now sii dont want to be half asleep at school like today..
Goodnight everyone and sweetdreams !
HuGs
n
KiSsEs
<3
(
the picture is from google
)
---
Japanese English Class
Hey Bloggers!!

Iam still studyin. At the moment am doing english (Iam almost done, THANK GOD!) . Now i decided to take a break and come and see how u guys are doing? ..i hope everything is fine with all of u!!. When i went to YOUTUBE today earlier I watched this vedeoklipp that i promise ur going to laugh your lungs out!!!!
The vedeo is an discridable ...JUST WATCH IT ..

---
What am i gona do ?!?!
Hallo my readers
How r u guys today? ..as for me iam doin ok and a lil bit stressed about this week
The thing is that iam goin to have english test on thursday and i dont think iam prepared for it, p´lus iam going to write this assey about about the cold war and talk about a book that i havent even started reading in one day ...:S:S
IAM DUUUUUUUUUMD!!!!!!!!!!!!!!!!!!!!!!!




I gotta go to math class now ..
See you guys later ..maybe ..if i get time
Love u all ..Mhwuaah<3
---
50 Things Girls Wish Guys Knew ...
1. Don't tell us when you think other girls are hot.
2. Whenever possible, please say whatever you have to say during commercials.
3. If you don't act like soap-opera guys, don't expect us to dress like Victoria's Secret models.
4. Mark anniversaries on a calendar.
5. There is no such thing as too much spooning.
6. We think about you ALL the time.
7. This is how we see it . . . Don't call = Don't Care.
8. Which also means that if we don't call, take the hint.
9. We like you to be a little jealous . . . but overly possessive is not necessary.
10. We hate that you can eat all you want and not get fat.
11. Return favors: we massage, you massage; we go down, you go down; we shave, you shave (and not just your face).
12. Foreplay is not an option . . . its a prerequisite.
13. We're allowed to be late . . . you are not.
14. Eye contact is key.
15. Don't take longer to get ready than we do.
16. Laugh at our jokes.
17. Three words . . . honesty, honesty, honesty.
18. Girls can be groupies. Guy groupies are stalkers.
19. We never have to wonder if your orgasm was real.
20. Do not start with us. You will not win.
21. Would you like it if a guy treated your sister that way? We didn't think so.
22. If you ask nicely, we usually answer the same way.
23. We will never have enough clothes or shoes!
24. We have an excuse to act bitchy at least once a month.
25. Open the door for us no matter where we are . . . even at our house and getting into the car.
26. We love surprises!
27. We liked to be kissed softly, not with an iron tongue.
28.Pay attention to the little things we do, because they mean the most.
29. Boxers and maybe boxer briefs sometiems . . . NEVER whitey-tighties, NEVER!
30. Clean your room before we come over.
31. Always bursh your teeth before you see us . . . a fresh mouth and white teeth are a necessity.
32. When we use our teeth it means that you suck at going down on us, so we are just returning the favor.
33. Even though you are sometimes insensitive and hurt us, we still love you with everything we are.
34. Hit it and quit it, because later I'll be with you're best friend and he lasts for hours.
35. Don't act hard around your friends because I won't make you hard tonight.
36. Sometimes "NO!" really means "NO!"
37. "Wife Beaters" are not an adequate form of fashion.
38. If we wanted to be on video tape, we'd be a porn star not your girlfriend.
39. Sensitive guys are great . . . but crying more than we do in a movie just isn't right.
40. Don't let ex-girlfriends cause drama, relationships are stressful enough.
41. It takes a special kind of stupid to forget birthdays.
42. Guys who are good cuddlers = guys who know how to satisfy a woman.
43. "Fat Chicks" have feelings too.
44. Silent treatment, shoulder shrugs, tears, yelling and nasty looks all add up to . . . YOU DID SOMETHING WRONG!
45. If you are not a good dancer, please be self-aware.
46. Just because a girl doesn't pick up on the first ring doesn't mean she's not waiting by the phone.
47. You don't have to spend a lot, if it means a lot.
48. Don't say you love me if you don't mean it.
49. Don't lie to us . . . we will catch you.
50. When the girls get together, we talk about EVERYTHING. Meaning my best friends know everything about you.
(p,s Also I did not come up with this list, I should prolly make that clear. I dont want the writer of this thing to sue me or something. )
/I Googled the pictures/
---
MVG I ALLT !
~~Hey Guys~~!
The bok on how to get MVG I ALLT has come FINALLY!!
I remember the first time i saw that bok, it was from this school friend of mine a couple of weeks ago. She told me that her brother gave it to her as a bithday present and. And all of a sudden i got an idea. My idea was to read this book and try to follow it step by step this year and see if iam going to suceed. To see if what he wrote gona help me, coz i need it ....i
think ..




So i went to the library to borrow it ..matter of fact, Iam reading it right now
Wish me luck!!

Älskar er <333
---
Gina Tricot har öppnat sin webshop ..
Hej Allihopa!!
Oh vad glad jag är!
Jag har just läst från Shopaholicmamman blogg att de har öppnat Gina Tricot webshop ..
ÄNTLIGEN ..
 Jag har längtat efter den har dag. (Va glad kommer min syster och mina kompis kommer att vara när de kommer att få veta om den här!!! ). I gues there is only one thing for me to do now ..and it is  ..SHOPPING!!!!!
---
Det e Halloween snart..
Hey allihopa!
Vi kommer ha en Halloween fest i skolan nästa vecka o jag har inte bestämt mig om vad jag ska ha på mig ...HJÄÄÄÄÄÄÄÄÄLLLLLPPPPP!!!!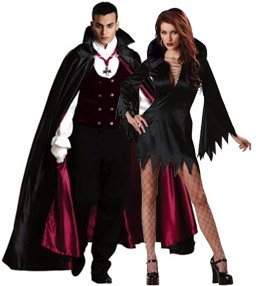 (bilden hittade jag på google)
Nu tänker jag fortsätta med läxor ..Visses sen ppl :D
Älskar er <3
---
She is BACK!
Hi Yall!!
What good with yall!
anyway ..everything is fine with me. Except that i miss you guys!! :D
I havent been doin much lately this week. I have been like hanging out with friends and jus studyin.
But i have been watching Gossip Girl and One Tree Hill  :D




It was soo fun talking to this old friend of mine yesterday!. Her name is Linda. It was hard keepin  in touch with her since i lost my old phone like a year ago. Hope we´ll find time to hang out and jus chill out <3333
---
Hurrah!!
Den här är Usher (Visst han är ursyngg!!!). Kan ni tror att han har 4 BARN!!!







Vem ringde dig senast?: Ju Young
Vem kramde dig senast?: Carlo
lVad har du för bh på dig just nu? Tyst.
Vad har du för trosor på dej just nu?: Se svaret ovan.
Vad står det i ditt sjätte sms och vem är det ifrån? Den e från Herve, så här står det på sms: Haha va nice.Jag sa ju till dig att inte säga det :p ..annars, gick det bra för dig idag?
 Vad brukar folk få för intryck av dig: vänligt, talkative :P
Har du någon gång klätt dig horigt?: Jag hoppas inte.
Har folk kallat dig slampa?: Nej.
Har du kallat någon för slampa?: Nej.
Har du slagit någon riktig hårt?: Ja ..(på boxningen)
Använder du parfym?: Självklart!
Vilken kroppsdel brukar du få mest komplimanger för?: Mina ögon o my bootylicious ;)
Vilka slags killar faller du för?: Killar som är omtänksamma,som e ärlig och får mig att skratta.
Vad kollar du på först hos en kille?: Ansiktet.
Vill du ut och festa nu?: JA!!!!
Vad är klockan?: 00:23.
Vilken färg har din mobil?: Svart & grå.
Vad ska du göra nu?: ...SOVA.
Har du svårt att släppa andra dig tätt på livet?: Ja, lite för svårt.
Är du social?: ja, så brukar alla som jag känner säga illf
Känner du att du orkar en fråga till?: Ja!
Vad tänkte du när du vakna idag?: "låt mig sova!"
Kan du gå utan smink?: Ja. det har jag gjort för en månad nu ...


Måste pallar nu
Kram o Puss   <3
---
Huh?
Idag vaknade jag kl 7 för att jag kommer börja skolan kl 10:30 till 12:30, lyxig va!!! ...jag vet ;)
Nu är jag i skolan. Jag försöker göra klart läxan som jag skulle äntligen göra klart den förra veckan. Hoppas jag hinner.

/Today i wanted to wake up at 8 in the morning because i was supposed to take the 9 o´clock  bus to school, but i ended up wakin up at 7 because i "kinda of" forgot the laundry in the machine (grrrrrrrrrrrr) so i took the 8 o´clock bus to school instead. Now Iam sitting at a school computer finishing my english homework (Thank God dat i have  40 min be4  going in )

My Todays Wish Clothes




Hope to see you guys soon ..
LOVE yall!!
---
Utkast: Min favorite ...
Min favorite TV serie har börjat igen, ÄNTLIGEN!!
Gud va ursyngg kläderna de brukar ha på sig. I cant wait to watch it again next week.  Nån annan some tittar på Gossip Girl?

Todays Songs:

Puss O Kram Alihopa!!
---